Introduction to Brennan B3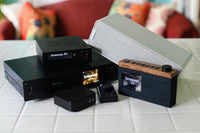 News - IKEA and Brennan
IKEA Symfonisk loudspeakers work with all Brennan products. IKEA speakers are less expensive than Sonos and they have interesting variants like table lamps and picture frames.
More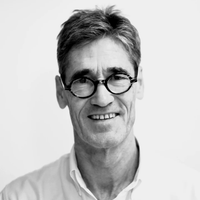 Martin Brennan
Martin is a Cambridge University physicist. He  has designed more than twenty silicon chips and written over a million lines of code.
Martin designed and built his first audio amplifier as a teenager. 
He designed the JB7 in 2007 as a better way to enjoy his CD collection.
B2 superceded JB7 - adding internet and Bluetooth.
Web UI
Brennan digital jukeboxes can be controlled from any web browser on the same wifi network.
The browser can be on a computer, tablet or mobile phone. This is called the Web UI.
more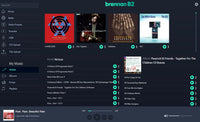 Brennan & Sonos
Listen to your Brennan in every room

Add lossless music storage to your Sonos system without a PC.

The Brennan now lets you play your music through Sonos speakers as well as traditional wired speakers.
More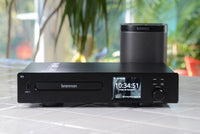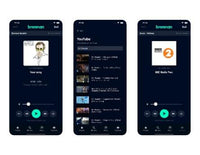 Apps for iPhone and Android
Our new 2022 apps make it easy to control your Brennan and play through any Sonos speaker.
More
Testimonials
I can't praise this kit too highly.

Jonathan Margolis - Finanicial Times
Mel Martin - Home Theater and High Fidelity
The best CD ripping machine that we've tested - A Must-Have For Discerning Audiophiles

Jonathan Parker - Luxe Digital
This is the best piece of kit I've ever used. I'm enjoying my CD collection all over again. And the internet radio is an amazing added bonus.

Leona Graham - Absolute Radio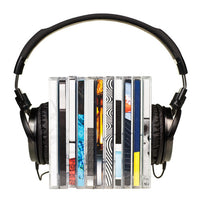 CDs are Great
Indestructible and unrivalled quality
Martin Brennan gives his perspective on CDs and why you should treasure your collection.
Read More